INJURED and Worried About Your Future?
We
Believe in
||
Work Hard for
||
Listen to
Our Clients
We
Believe in
||
Work Hard for
||
Listen to
Our Clients
How Much Is Your Claim Worth?
Answer a few simple online questions and within 24 hours a senior injury lawyer will email your lump sum payment estimate.
If you have suffered a physical and/or mental injury or illness at work you will automatically be eligible (regardless of fault) to make a Workers' Compensation Claim provided the injury occurred at work.
Car Accident Compensation
If you were injured in a car accident as the driver of a vehicle, a passenger in any type of vehicle, a cyclist, a motorbike rider or as a pedestrian you may be eligible to claim compensation for your injuries and financial losses even if you were partly at fault.
Public Liability Compensation
If you were injured in a public or private place due to the owner's or occupier's negligence in failing to maintain safe premises you may be eligible to claim compensation for your injuries and financial losses, even if you were partly to blame.
Free Compo Claim Survival Kit
Tell us if you have a car accident, workers' compensation or public liability claim and we will email you your claim specific survival kit.
Do You Have a Catastrophic Injury?
Separovic Injury Lawyers will fight hard for your compensation and help restore your dignity.
Compensation for catastrophic injuries can be extensive.
Answer a few questions and a specialist lawyer will confirm by email whether you have a catastrophic injury claim.
Why Separovic Injury Lawyers?
"Put simply; we will fight for every dollar of compensation you are entitled to so you can concentrate on your recovery and plan your future."
Determined
To us every client deserves justice, dignity and financial security and we fight to the end to ensure our clients get every dollar of compensation they deserve.
Experienced
We have successfully settled thousands of personal injury claims over 30 years of legal practice.
Passionate
We are highly experienced, specialist personal injury compensation lawyers always looking to improve the way we deliver legal services to our clients.
Need to Talk to Someone About Your Situation?
For over 30 years, thousands of West Australian's have trusted Separovic Injury Lawyers to manage their compensation claims, negotiate on their behalf, and fight for every dollar of personal injury compensation available. We are a leading personal injury law firm with a proud reputation as tough and tenacious negotiators, never losing focus of securing the best possible compensation payments for our clients.
Separovic Injury Lawyers believe that every injured person deserves justice, a sense of personal dignity, and financial security. We have an unwavering commitment to supporting our clients and fighting for their legal entitlements.
Dealing with some lawyers can be intimidating or frustrating, but you won't experience this with Separovic Injury Lawyers. We listen to you and understand the challenges, pain, and pressures you are struggling with. At Separovic Injury Lawyers we build strong, lasting relationships with our clients. We don't rely on cheesy or emotional advertising to attract new clients and get a thrill every time one of our past clients refers a friend, colleague or family member to us.
If English is not your first language or you struggle with complex terms we can organise a translator to assist. Your comfort is important to us and we welcome friends or family members who you would like to support you when you attend our offices.
Our practice is located at 453 Beaufort Street, Highgate and is easily accessible by car or public transport, offers plentiful free parking and has easy access and comfortable amenities for injured clients. We understand that you may be anxious, depressed, embarrassed, or struggling with your injury or illness. The friendly, down to earth and approachable team at Separovic Injury Lawyers will make you feel at home and provide you with peace of mind in regards to your personal injury compensation claim. If you are not able to leave home or hospital then please call us and we will arrange a discrete and fully confidential visit to where ever you need us.
We give all legal advice in simple and easy to understand English. Meeting your needs and solving your problems is key to everything we do. We work with you to help you understand each of the legal processes that must be completed in order to get you the compensation you deserve. Separovic Injury Lawyers will provide regular updates on the progress of your compensation claim and make sure you are always in the loop.
Above all, we want our clients to smile about their future in the knowledge that they have received every dollar of the compensation they deserve while receiving caring, no nonsense legal advice, and not being screwed by excessive legal fees.
Questions or Concerns? Email us Today!
How Do I Make a Claim for Personal Injury Compensation?
First Contact with Separovic Injury Lawyers
You reach out for help by phone or email. We listen to you, try to understand how you are feeling and work out how we can help you.
We get to know each other and we explain exactly how we can help solve your problems. We organise for you to meet with a personal injury compensation expert as soon as possible.
We Hear Your Story. We Provide Advice and Support
You attend a free, confidential and no obligation meeting with a senior solicitor. This can be done in person, by phone or Skype. We like to get to know every new client personally and will listen to your story and try to understand what you have been going through.
We have been practicing personal injury law for over 30 years and will make an assessment of how we can secure you the best possible treatment, compensation and lump sum payment. Down to earth and straight talking, we will make you feel comfortable while we gather information about your matter and will provide you with a clear, no bull strategy as to approximately how much compensation we can secure and how long it will take to obtain.
We treat every new client with the care, respect and dignity they deserve.
We can begin acting on your behalf and start work on your personal injury compensation claim once we have your approval to proceed.
The Road Map Forward
Shortly after your first meeting, we send you an email (or letter) that confirms the case related information you provided to us, approximately how much compensation we think we can win for you, how long the claim process may take and the next steps we will take to make it all happen.
This correspondence will also contain a legal cost disclosure which provides an explanation of legal fees. This document is written in plain English, is easy to understand and won't require translation from legal gibberish.
Please keep in mind that a large proportion of your legal fees will be paid by the insurer, however, unlike most other firms client payments to Separovic Injury Lawyers are capped, so there will be no nasty surprises when you receive your settlement payment.
We Get Cracking on Your Case
We begin investigating, building and strengthening your case and we:
communicate with the insurer regarding the case;
gather medical reports, histories and other evidence;
request information from the insurer, your workplace or third parties;
obtain information about your accident or illness;
identify witnesses and take statements;
organise specialist medical assessments; and
obtain specialist reports and opinion.
Over the last 3 decades we have developed streamlined systems that help us to complete this work quickly and efficiently. This means we can focus on the unique and personal aspects of your personal injury compensation claim. Separovic Injury Lawyers will prepare your case to the highest standards and your personal injury lawyer will know it inside-out.
Settlement of Your Claim
Once your case has been prepared we will commence legal proceedings in your claim which will eventually involve negotiating a resolution of your claim at a pre-trial conference. We are proud of our reputation as tough and tenacious negotiators. This reputation coupled with the expertise of our highly competent team helps us to settle approximately 97% of our matters at pre-trial hearings. If your matter is resolved at this stage all court proceedings are finalised and there is no requirement for you to set foot in a court room.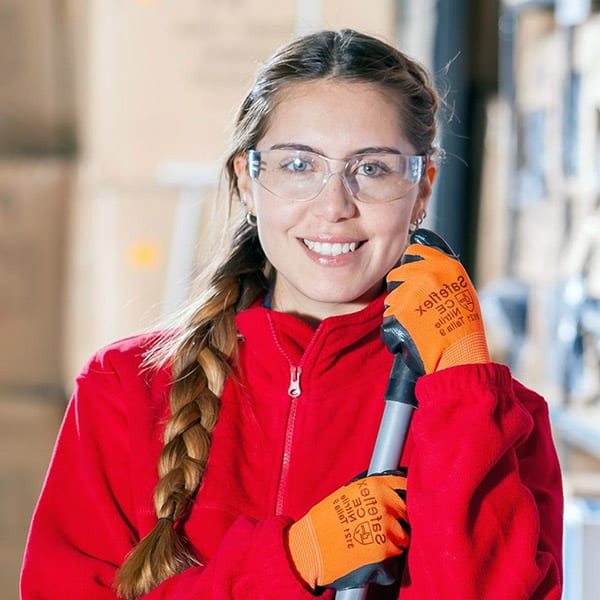 You always keep me updated and answer all my questions within a few hours. I have to admit your professional services have exceeded my expectations. Take care and keep up the good work.
Do you suffer from Post-traumatic Stress Disorder?
Check if you can claim personal injury compensation.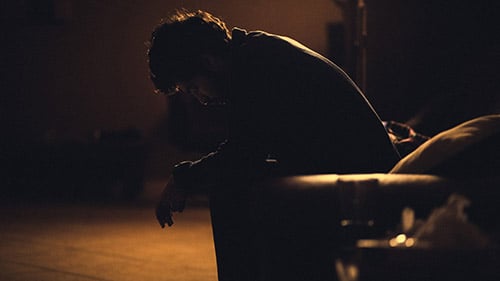 Shoulder injuries often ruin lives.
Check if you can claim personal injury compensation.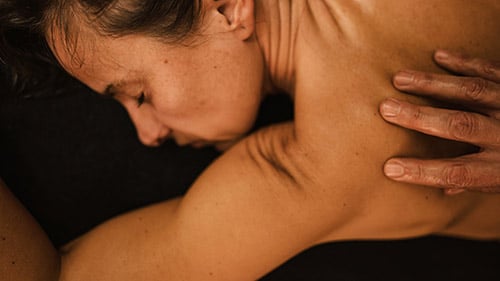 Neck, spine, back & spinal cord injuries can be devastating.
What treatment and compensation can I get?